Ear Piercing Esthetics
Ladies Men Teens Kids Infrants
Precision
Create your personal unique piercings
Each individual has a unique ear shape and structure, even the left one can differ from its right counterpart.
ISABELLA Ear-Piercing Esthetics customizes the position for piercing after meticulous assessment based on your ear shapes to ensure best overall appeal. Our innovative Aftercare Service reinforces and protects your piercings and the skin around, offering you healthier and perfect-looking piercings.
Skilled and thoughtful, our specialist performs each and every piercing in an esthetic perspective.
Precise
Customized positioning
to complement individual ear-shape.
Balance
Symmetry and leveling
of left and right piercings.
Angle
Piercings at perfect angle for best earring-wearing effect.
Choose right for your skin
Nickel-Free Hypoallergenic
Piercing-Earrings
Contact dermatitis can be caused by allergic reactions to metal, with nickel allergy being the most common metal allergy related to ear-piercing.
All ISABELLA Hypoallergenic Earrings are European Union Nickel-Compliant and are designed to effectively minimize nickel allergy.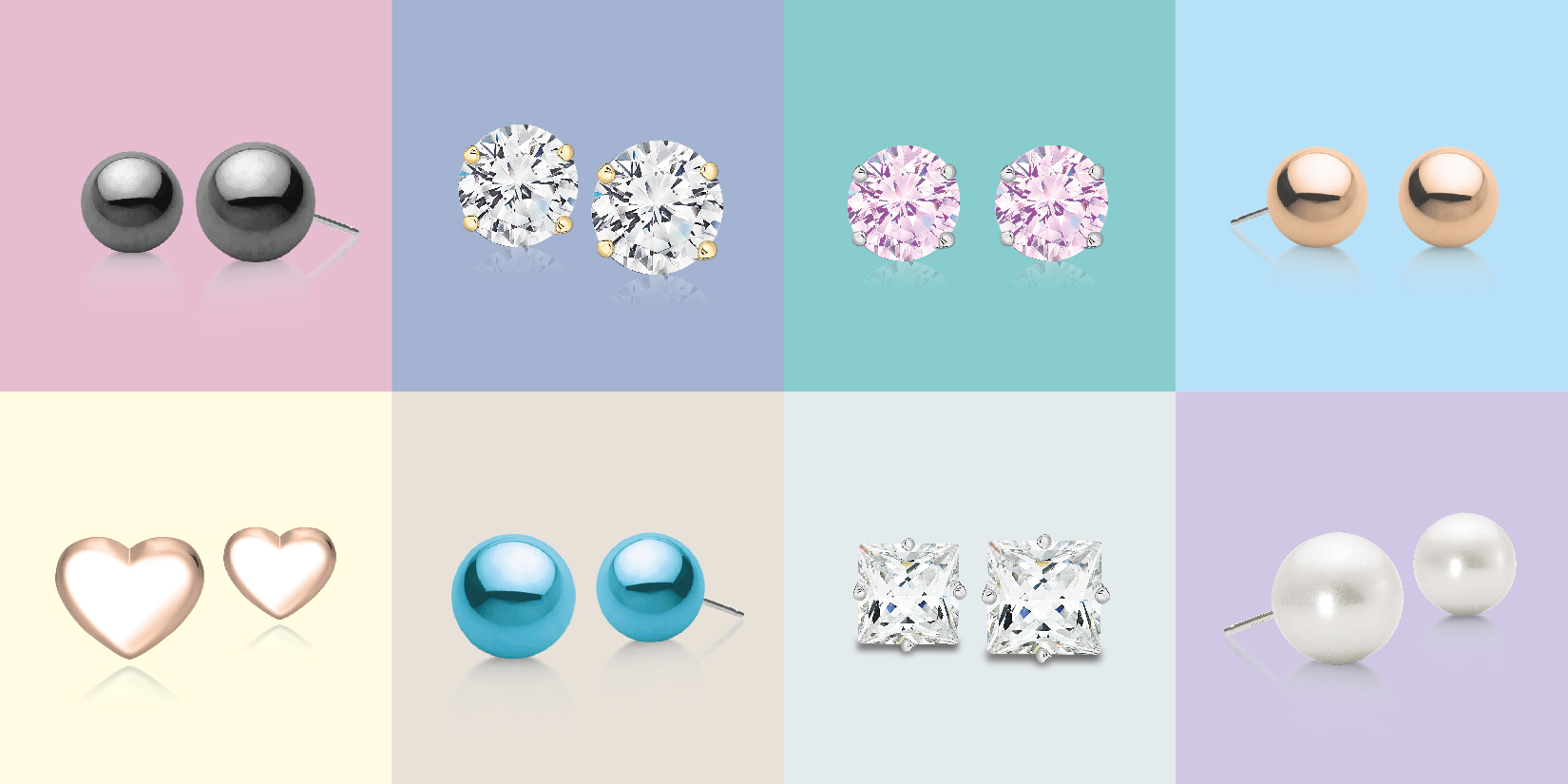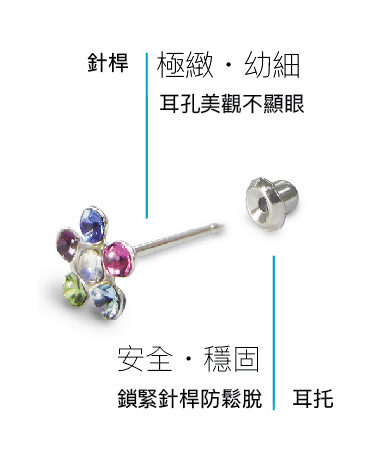 Earring Posts
The 0.75mm thickness post will help the piercing appear thin and less conspicuous. For different thickness of lobes and helix, standard length of post will be used for ears with normal thickness while long post is for thicker one to enhance the healing process by allowing proper air flow.
Safety Clutch
The medical-grade stainless steel safety clutch is designed to hold the earring post and shield the sharp piercing tip. This bring full safety with day-night protection for babies and adults from potential injury.
為耳孔健康,時刻守護相隨
In addition to its piercing function, piercing-earrings are ideal for everyday wear after healing to prevent your new piercings from closing and to enhance their stability and healthiness.
Enjoy your safety, healthy and beautiful life.
穿耳耳環與安全儀器相互置合
儀器與你的肌膚全程「零」接觸,安全衛生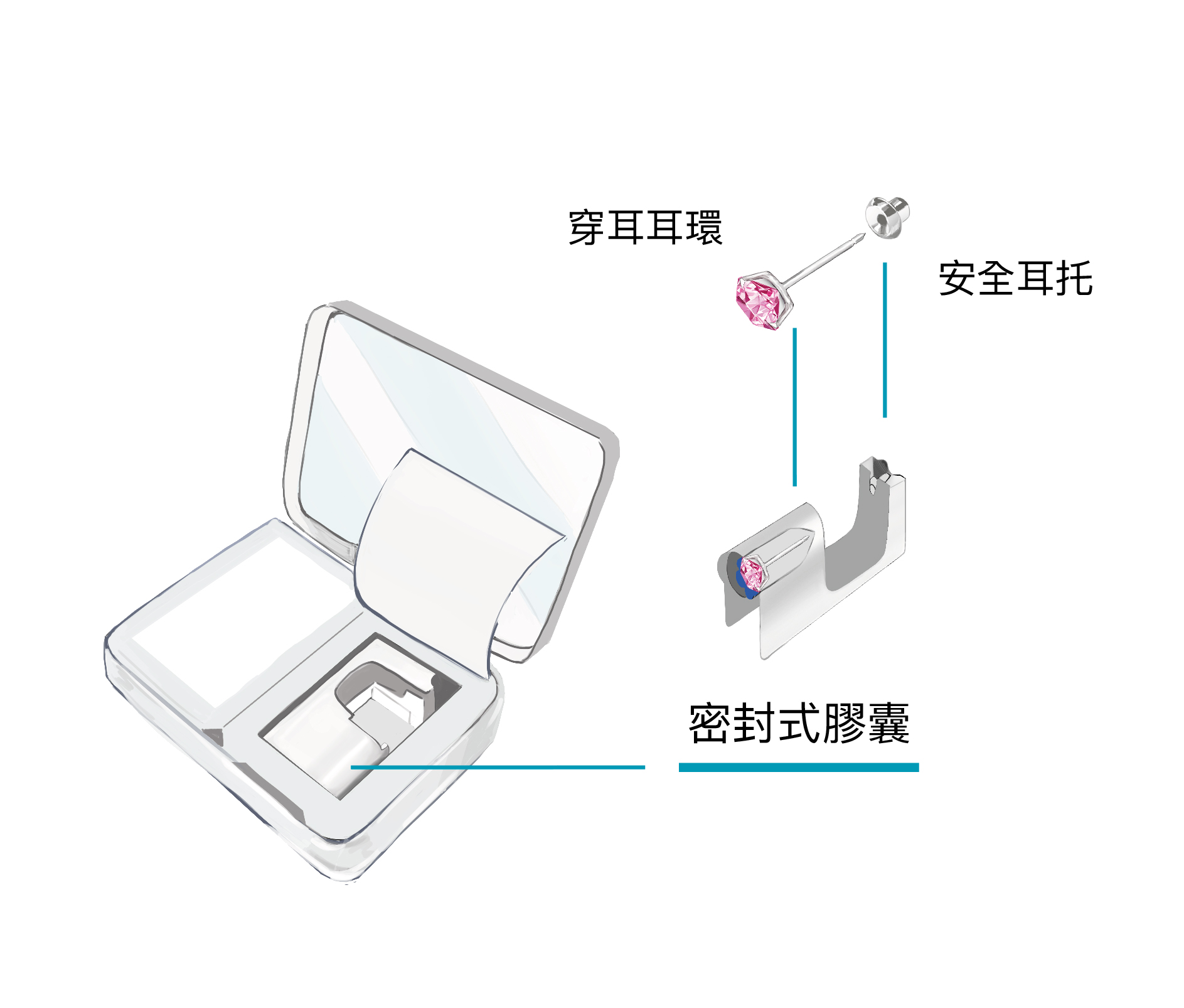 一次性密封式耳環膠囊設計
穿耳耳環與耳托分別置於特製膠囊兩端,將整個膠囊置於手動式穿耳儀器內,其設計使儀器不會接觸到顧客的肌膚。穿耳及耳托於美國滅菌消毒,符合美國食品及藥物管理局(FDA)的消毒標準。密封式膠囊包裝,一次性使用,用完即棄,有效預防經由血液傳染的疾病,包括乙型肝炎及愛滋病。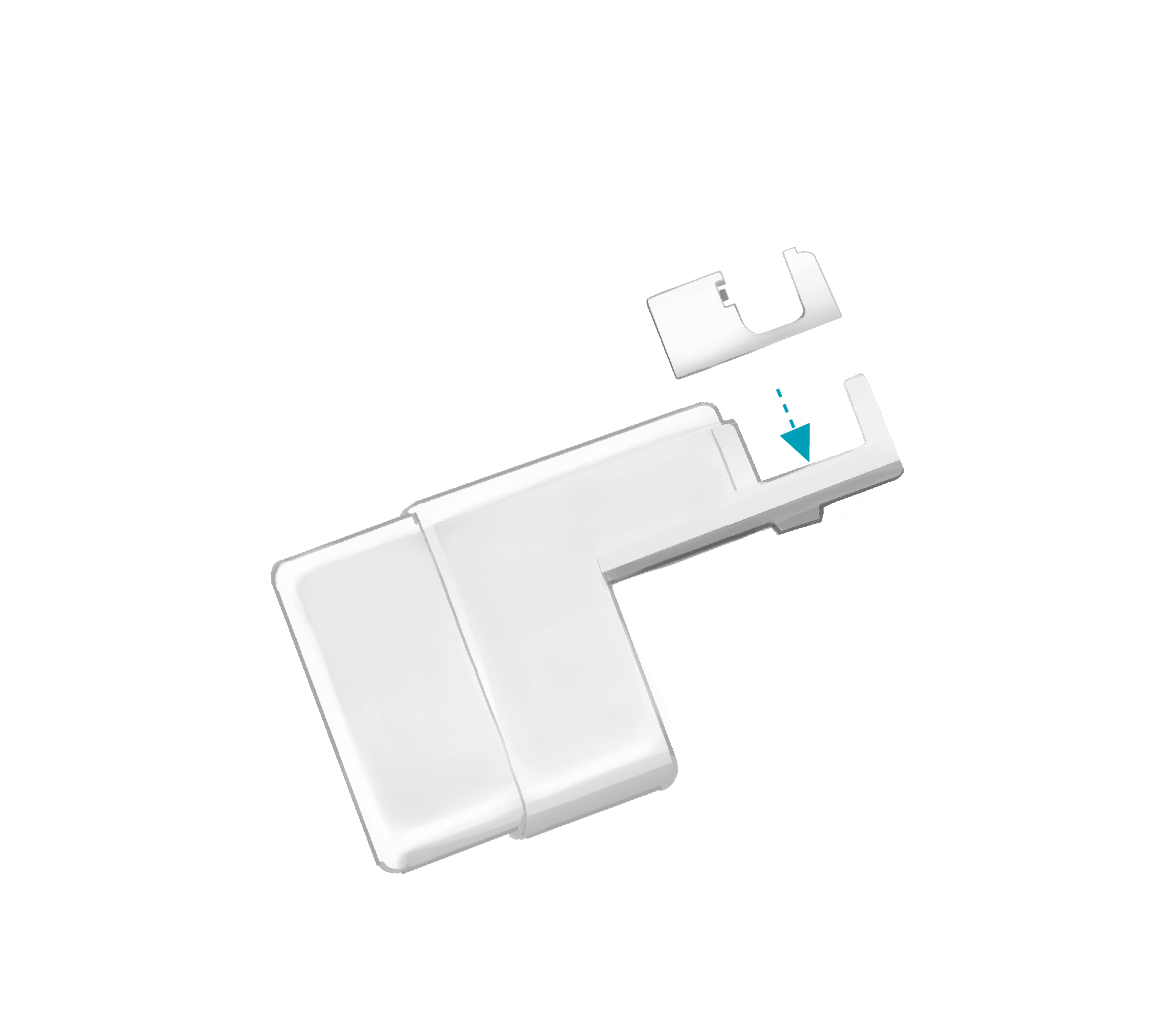 手壓推動式防震盪穿耳儀器
採用手壓推動式設計,將耳環膠囊套於儀器前端,以手輕柔推動,令耳環針尖能夠慢慢被推動從而貼近耳垂或耳骨,安全而沒有彈簧的衝擊震盪力,適用於耳垂或耳骨穿耳,獲世界衛生組織(WHO)及大部份國家醫療機構認可。儀器並不會跟皮膚有任何接觸,衛生無菌,能杜絕交叉感染。
Ear-piercing process
Ear-piercing process, equipment, aftercare service and others. The whole process will take around 30 minutes.
Step 1-5 >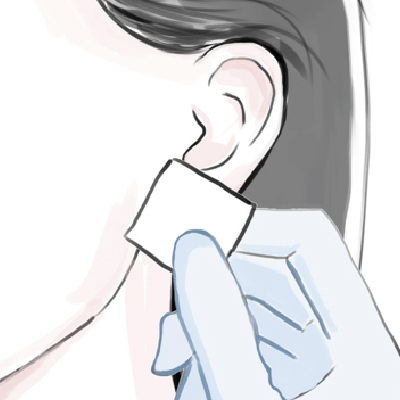 1
Cleanse
Cleanse and disinfect the piercing area.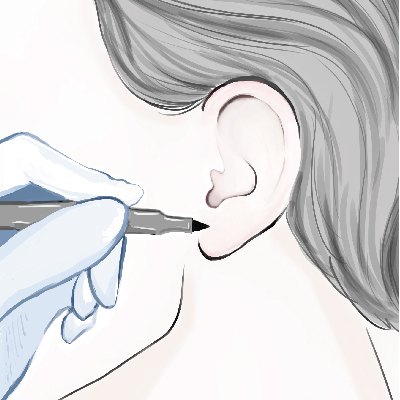 2. Mark
Mark esthetic position to complement individual's facial contour and the shape of left and right ears.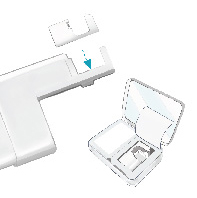 3. Load
Take out the earring-capsule from a sealed container and load it into the piercing instrument.
(Earring not touched by hands)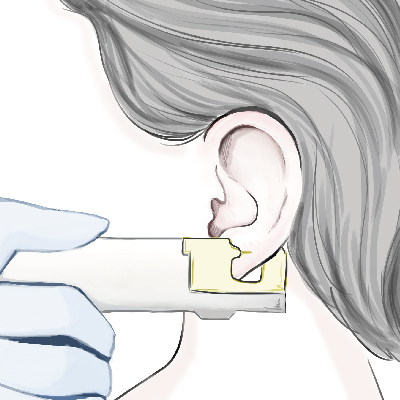 4. Esthetic
Our exquisite and delicate ear-piercing esthetics ensures earrings gliding smoothly through the lobes at a balanced and perfect angle, and being held securely in place with clutches.
(Ear not touched by instrument)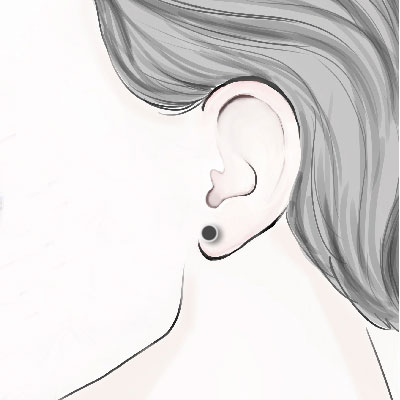 5. Complete
Disinfect the front and the back of new piercings.
Peace of mind
with our attentive and caring service
首創
穿耳後一體化護理服務
ISABELLA 獨家首創穿耳後護理服務,了解到耳孔健康的重要性,為您的耳孔作定期詳細檢查及跟進,憑藉著豐富的經驗和完善的配套,幫助您新穿的耳孔得以健康穩定地形成,提供全面性專業指導及建議,不僅專業,還予以最細緻的關顧。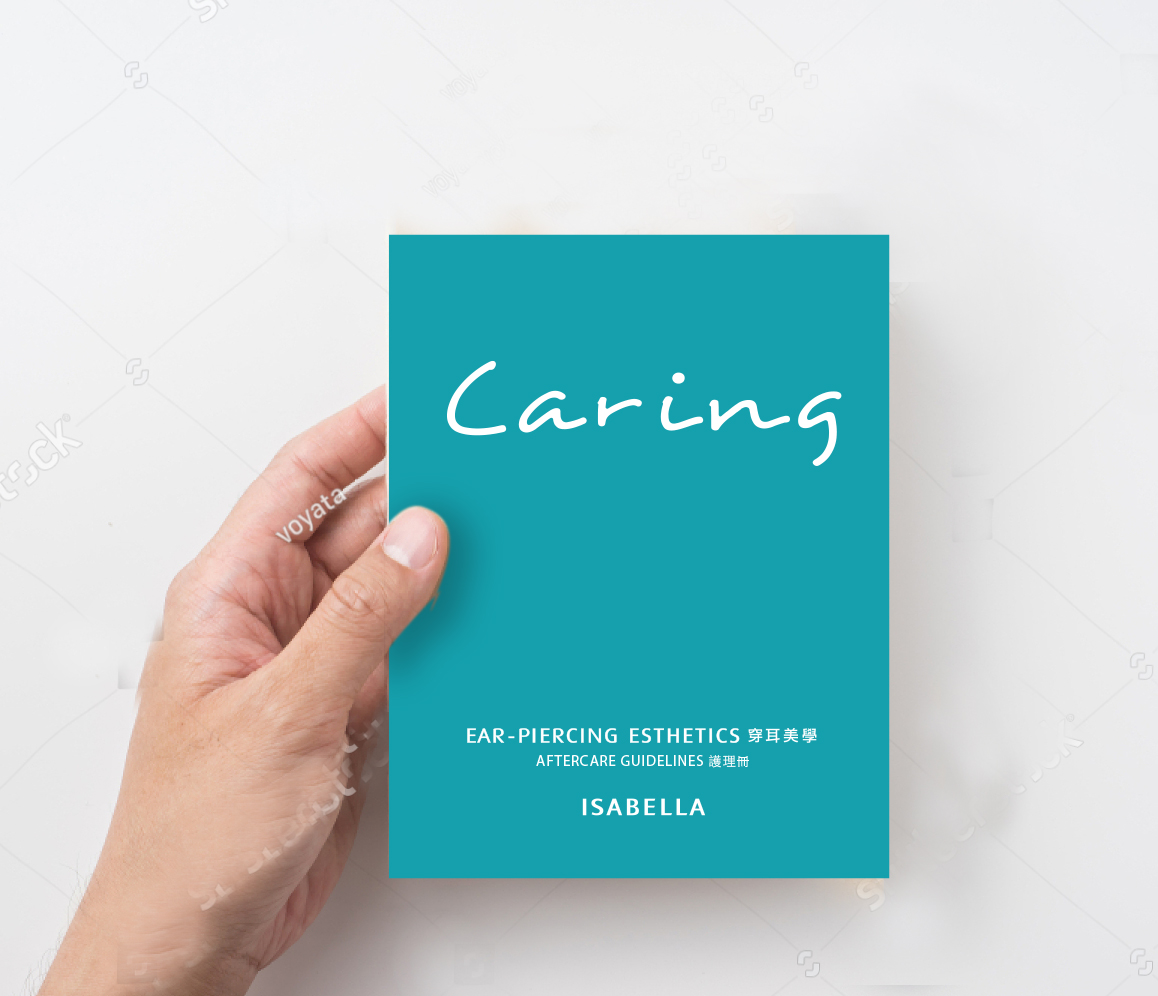 護理冊
精心制定 共同呵護耳孔
與資深醫學顧問共同嚴格制定的護理指引,顧客按指引護理耳孔,以助新穿耳孔能夠健康地逐漸形成。
護理冊並於檢查時,用作記錄耳孔的形成進度和健康狀況, 完善的一體化配套和服務,讓你穿耳和護理更加安心。
Ear-Care Antiseptic
Ear-hygiene formula that is gentle and effective in antibacterial action. Suitable for both newly pierced ears and post-healing protection to keep your piercing hygienic and healthy.
One bottle may last for around 3-4 months during the healing period.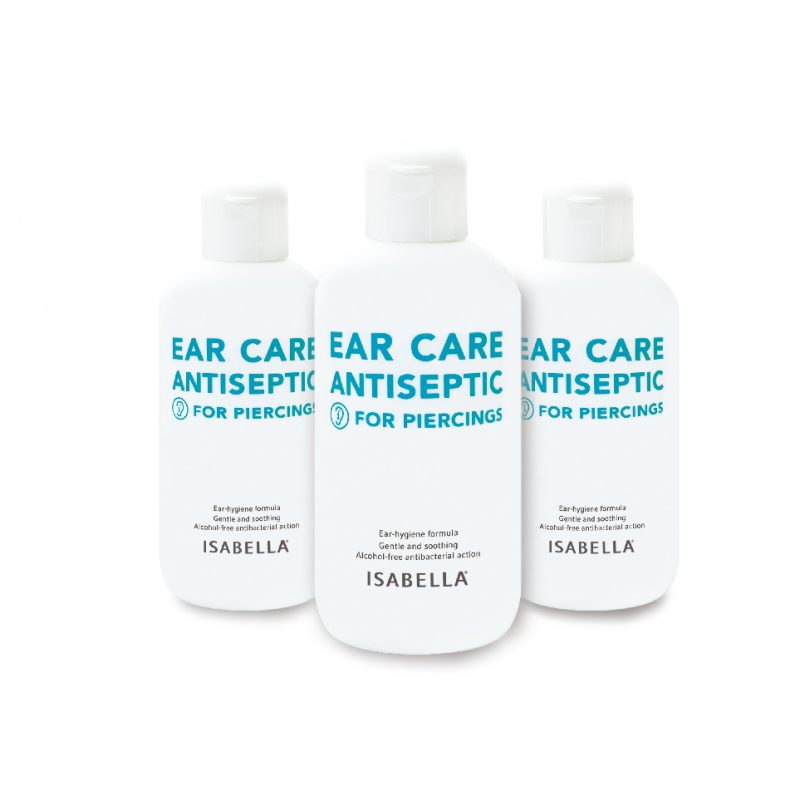 你的專屬穿耳專頁
了解更多穿耳服務資訊,包括穿耳耳環款式・服務價目等